Spotlight! Guest Instructor Workshop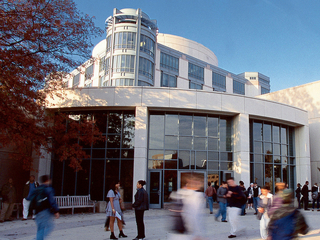 Are you interested in having more presentation opportunities? Here's your chance...
Two years ago, the Library created the "Spotlight! Guest Instructor Workshop" series. This series is where the Library invites members of the UMBC community to host a single lecture/talk during the academic year. The talk is held in the Library from 12-1pm.
We think this would be a great opportunity for graduate students, particularly those that will graduate soon, to present their content as a practice version for their defense presentation. Research can be completed or in progress. 
The one hour long sessions are held in the Library throughout the academic year during free hour (MWF from 12-1pm) on a date to be determined. The Library will take care of scheduling and promoting the presentations.
If you are interested in presenting your research please complete the following Spotlight Presentation Proposal formhttps://forms.gle/QsmCReTHdqprghUt9
Here is a guest instructor's event hosted by our UMBC Library: