"A Lab of One's Own" with Rita Colwell, Ph.D
One Woman's Personal Journey Through Sexism in Science
Date: Friday, Oct 23, 2020
Time: 3:00 PM
---
The Hill-Lopes Scholars Program and Jess and Mildred Fisher College of Science and Mathematics at Towson University present Rita Colwell, Ph.D. as she shares stories from her new memoir, "A Lab of One's Own: One Woman's Personal Journey Through Sexism in Science."
"A Lab of One's Own" documents Colwell's journey through six decades in science, from sexual harassment in the lab to obscure systems blocking women from leading professional organizations or publishing their work. "A Lab of One's Own" shares the sheer joy a scientist feels when moving toward a breakthrough, and the thrill of uncovering a whole new generation of female pioneers. Colwell's writing offers an astute diagnosis of how to fix the problem of sexism in science, and celebrates the women who push back.
Colwell is a groundbreaking microbiologist and the first woman to lead the National Science Foundation, where she served as the director from 1998 to 2004. She is a distinguished professor at the University of Maryland at College Park and at Johns Hopkins University's Bloomberg School of Public Health.
This event is hosted by the Hill-Lopes Scholars Program at Towson University. Funded by the generosity of Barbara Hill and Ancelmo Lopes, the Hill-Lopes Scholars Program supports women in STEM at Towson University and aims to retain women in the STEM workforce.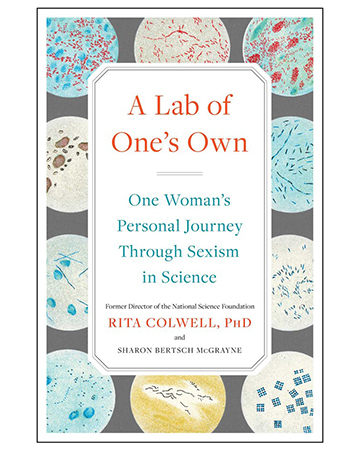 ---
Date: Friday, Oct 23, 2020
Time: 3:00 PM
Posted: October 19, 2020, 11:33 AM