2016 UMBC Fall 2016 Idea Competition
September 27, 2016 9:37 AM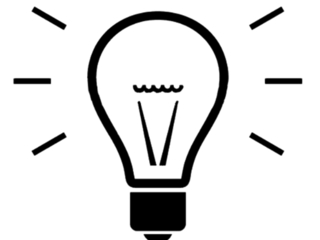 GOT IDEAS?  LET'S HEAR THEM!!  Announcing UMBC's fall 2016 Idea
Competition! Here's your chance to share your idea with us and win up to
$750!   Do you have an idea for a new product or service?  A new app?  Or
are you working on a research project with a commercial application?  How
about an idea to improve communities, the environment or society in some
way? Then here's your chance to present your idea and win some money.
The Alex. Brown Center for Entrepreneurship is sponsoring an Idea
Competition this fall for all undergraduate and graduate students at UMBC.
 The top 3 prizes are $750, $500, and $250 - with another $250 prize
awarded for the most creative presentation!
Entering your idea is easy!  Just fill in a 1 page entry form.  You can
post a YOUTube Video as well if you like.  Visit
entrepreneurship.umbc.edu/competitions
  for more details and the entry
 form.  Deadline for entry submission is October13th at 5:00 PM. 
The Top 10 finalists will give their pitches on  November 17th at 7:00 PM 
in
the 
Commons Sports Zone.  Everyone is invited!    GOT IDEAS?  LET'S HEAR THEM!!